5623
Hours of Youtube Consumed
2034
TB of Data Backed Up
9,245
Cups of Coffee Brewed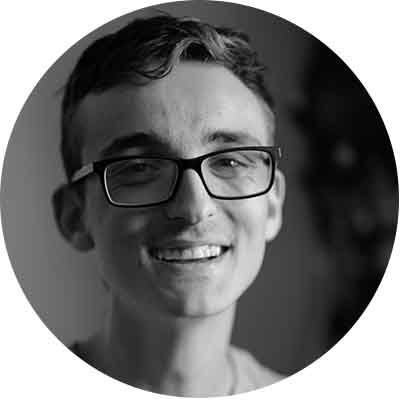 Meet Reilly, our passionate and emotionally connected associate producer at Lee Media. From crafting screenplays to navigating the intricate world of filmmaking, Reilly's journey has led to a deep appreciation for the emotional essence of storytelling. They believe that wedding films are a powerful testimony of love and individuality. As an expert in editing and managing our YouTube channel, Reilly ensures that your love story shines online. With Reilly, it's not just about forever; it's about being there for you and your family. So, let's make your wedding story a masterpiece together!
Crafting Stories
through Film
Reilly's approach to his work is driven by a deep emotional connection to the stories he tells. He believes in the power of capturing genuine moments and creating wedding films that serve as heartfelt testimonies to the love shared by each couple.
With a strong commitment to understanding and fulfilling his clients' desires, Reilly ensures that every wedding film is a personalized work of art, filled with emotional depth and authenticity.

STYLE
Reilly's style is a perfect blend of artistry and emotion.
He uses his skills to create wedding films that are not just videos but moving testimonies of love. With an empathetic touch and a keen eye for detail, Reilly's work captures the essence of every unique love story, turning it into a cinematic masterpiece.

PERSONA
Reilly's personality shines with warmth and emotion. He is a true empath, connecting deeply with people through the stories they tell. This emotional connection is the driving force behind his work, making him a heartfelt and passionate member of the Lee Media team.